Benefits of Membership


Why You Should Join Beta Alpha Psi

---
What We Do In Beta Alpha Psi
Travel
Competitions
Development
Friends & Fun
Last Year:
Houston and Las Vegas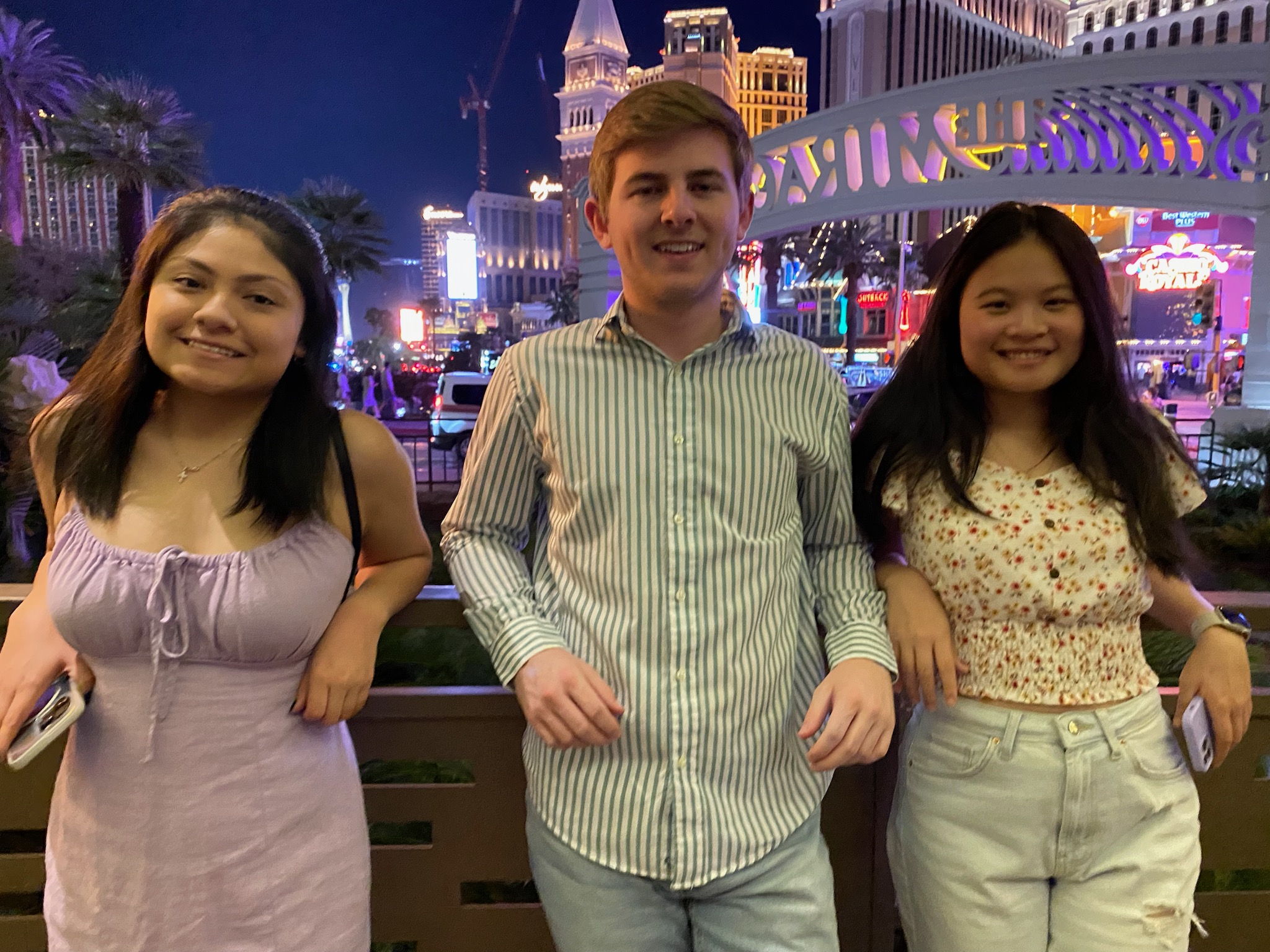 This Year:
Dallas and Orlando

2021:
1st Place International for Resume Escape Room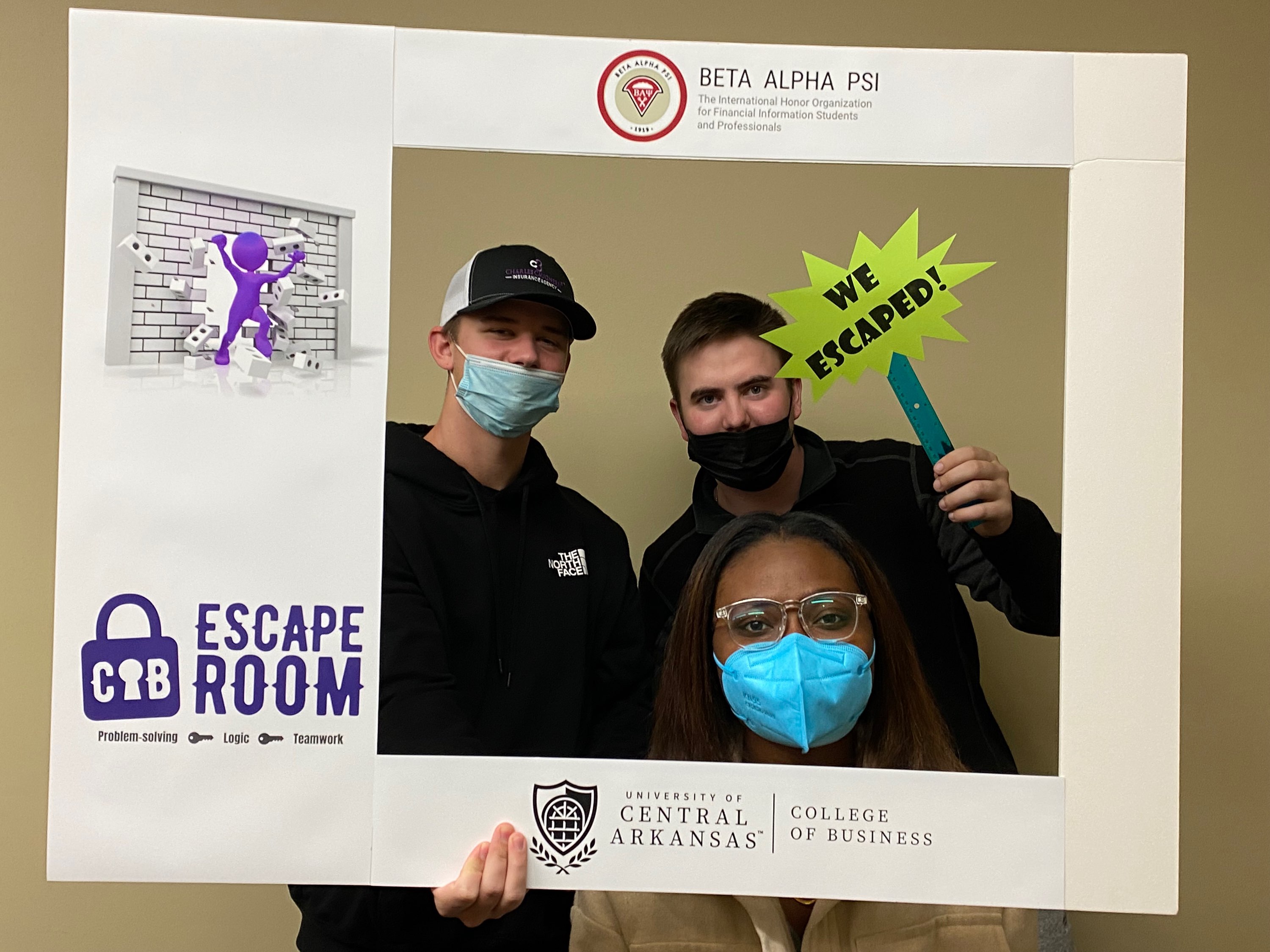 2022:
LEGO Leadership Challenge

This Year:
We are planning!
You can be a part of the fun.

Professional Development:
11 opportunities to learn about business, professional skills, and yoru chosen field.

Service Activities:
Several opportunities for you to make a difference in your community

Check out our Calendar of Events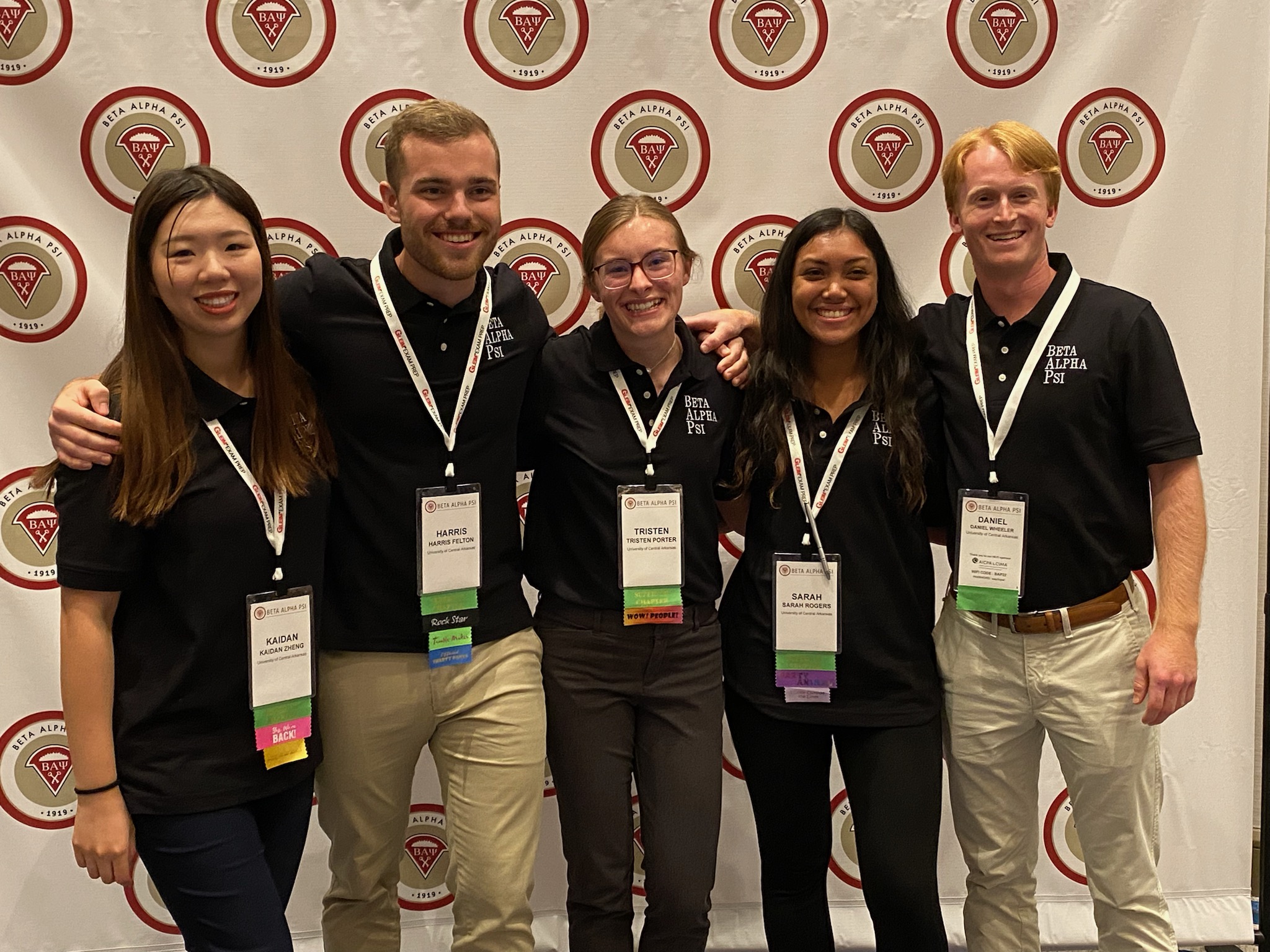 Network at UCA and around the world.

Meet BAP members, faculty, professionals.

Make life-long connections
and HAVE FUN!
Employers seek out ΒΑΨ Members
Employers know that ΒΑΨ designates good grades and a commitment to professional development and community service. In fact, many of employers of our members are alumni of UCA's ΒΑΨ chapter. Membership in ΒΑΨ can differentiate you from other candidates.
ΒΑΨ members are better prepared
Members of ΒΑΨ have developed many of the skills needed to be a success in the workplace including professional dress, dining, network, and more.
ΒΑΨ members are civic minded
Members of ΒΑΨ are committed to service to the community providing the opportunity to become engaged with and give back to the members of their community and make a positive impact on the lives of others. Community service also helps develop skills such as communication, flexibility, compassion, and creativity.
Are You Ready to Join?
Visit our
Joining ΒΑΨ
page to see if you are eligible to join.